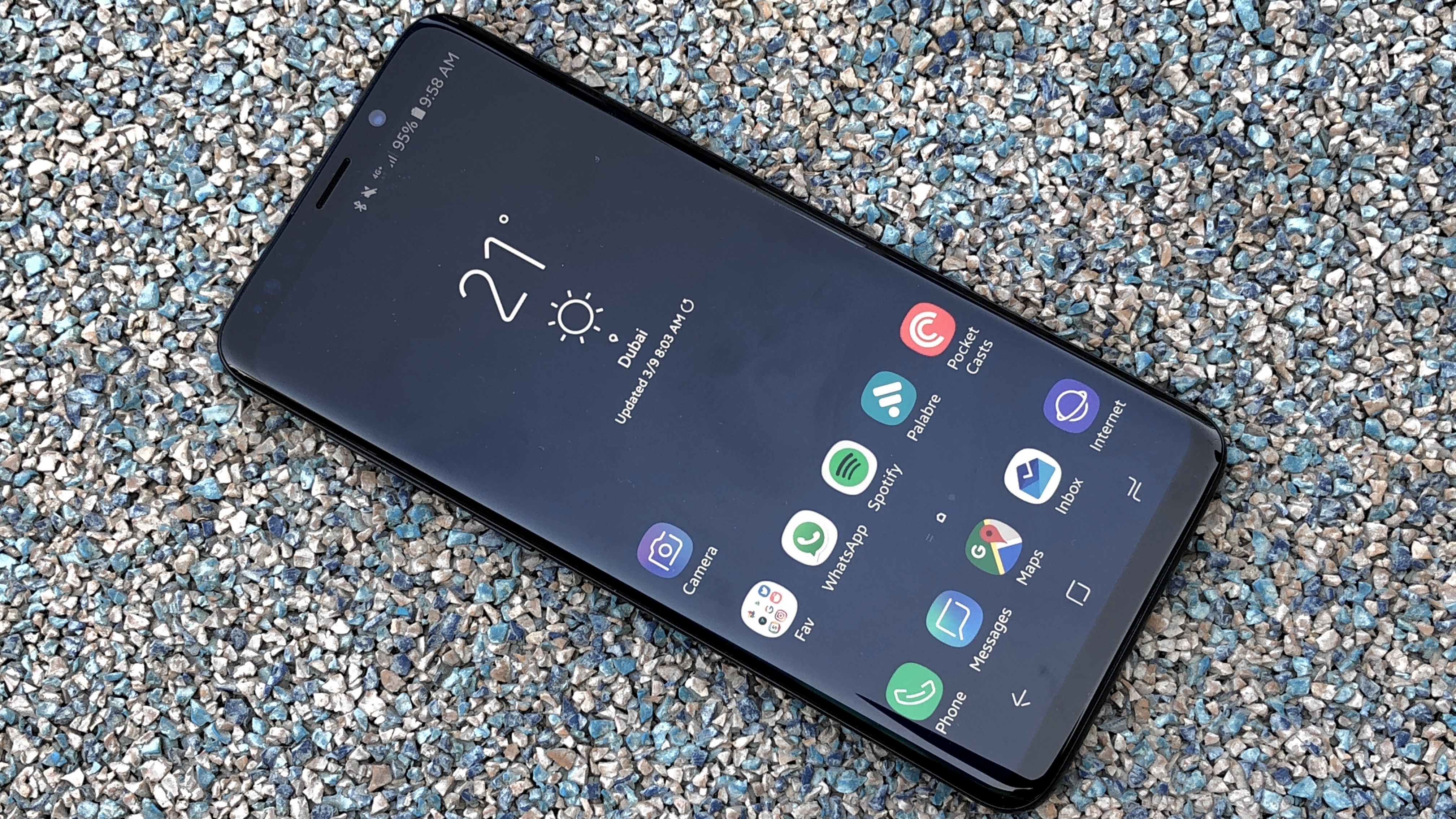 The Samsung Galaxy S10 Plus is set to be the biggest and most expensive of a trio of new smartphones coming from the South Korean firm in February.Likely to launch alongside the Samsung Galaxy S10 and Galaxy S10 Lite, the Samsung Galaxy S10 Plus could well be the best of the range.
The S10 range is confirmed to be landing on February 20, and ahead of that we've heard a lot, thanks to a swath of Galaxy S10 Plus leaks and rumors that have hit the web in recent months.From what we can tell so far, the Samsung Galaxy S10 Plus could be very different to the Galaxy S9 Plus, with a new design and numerous new features.Update: It's official, the Samsung Galaxy S10 range (presumably including the Galaxy S10 Plus) will be announced on February 20. Plus, an image suggests the Galaxy S10 Plus could have a big battery.You'll find full details on all the Samsung Galaxy S10 Plus rumors below, as well as information on the Galaxy S10 Plus release date and possible price. We'll also be sure to update this article whenever credible information emerges, so be sure to check back here regularly if you want to keep up to date on the Samsung Galaxy S10 Plus.
There are plenty of rumors about the Samsung Galaxy S10 too
Cut to the chase
What is it? Samsung's next big screen flagship phoneWhen is it out? February 20What will it cost? Likely at least $840 / £869 / AU$1,349
Samsung Galaxy S10 Plus release date and price
Hottest news:
CONFIRMED: the Samsung Galaxy S10 range is landing on February 20
Samsung has sent out invitations to the unveiling of the S10 range on February 20, at an event in San Francisco. All will be revealed at 11am PT (2pm ET, 7pm GMT) on that date, in the Bill Graham Civic Auditorium.That's earlier than we'd expected, with most previous rumors pointing to MWC 2019, which takes place from February 25-28. However, February 20 had also been rumored.It's worth noting that the S10, let alone the S10 Plus, isn't mentioned by name in Samsung's invite, but we're clearly going to see the new range, and the S10 Plus is sure to be among the announced handsets.It's also likely that when the phone launches EE will stock it in the UK, as the network already lets you register for updates on "the new Samsung Galaxy".There aren't any Samsung Galaxy S10 Plus price rumors yet, but given that the Galaxy S9 Plus launched for $840 / £869 / AU$1,349 we'd expect the S10 Plus will cost at least that much.
The Samsung Galaxy S10 Plus is sure to be at least as expensive as the S9 Plus
Samsung Galaxy S10 Plus design and display
Hottest leaks:
A 6.4-inch 1440 x 3040 screenA pinhole camera and small bezels
Our latest real look at the possible design of the Samsung Galaxy S10 Plus comes from two leaked images, which oddly don't match up.As you can see below, they both show a phone with a triple-lens camera, but the color of the camera block differs and the size of the lenses possibly does as well, so it's possible that only one or neither of these images is right, or that they show different phones – perhaps one shows the S10 while the other shows the Galaxy S10 Plus.The images otherwise do line up, showing a slightly curved back, probably made of glass, and a frame that looks to be made of metal.
Is the Galaxy S10 Plus in line for a triple camera setup? (credit: SlashGear / Weibo)
We've also seen an image possibly showing a prototype of the Samsung Galaxy S10 Plus from the front where you can see there's a dual-lens camera in a corner notch (as opposed to it being cut into the screen as some leaks show). You can see this below.
The Galaxy S10 Plus may have hardly any bezels (credit: SlashLeaks)
Elsewhere, we've seen renders of the Galaxy S10 Plus in a case, complete with four cameras on the back (rather than the three pictured above).There's also a dual-lens camera on the front but it's cut into the screen rather than extending from the top edge.
We've also seen a video showing a case supposedly built for the phone. While the case itself is nothing new, what the video does demonstrate is its size relative to other handsets.The 6.2-inch Samsung Galaxy S9 Plus fits neatly into it, as does the 6.4-inch Oppo Find X, but the 6.4-inch Samsung Galaxy Note 9 is too big. That supports rumors that the Galaxy S10 Plus has a screen of roughly 6.4 inches but with smaller bezels than its predecessor.So in other words, the S10 Plus might be around the same size as the S9 Plus despite having a bigger screen.
Previously we saw some leaked renders shared by OnLeaks (a reliable leaker), which gave a more complete look at the possible design of the Galaxy S10 Plus.The renders, which you can see below, show a cut-out in the screen for a dual-lens front-facing camera, but the bezels are very slim.The images also show a quad-lens camera on the back (check the camera section below for more information on this). An earlier version of these images showed three cameras and larger bezels, but this was apparently inaccurate, though was more in line with some of the photos above.There's also a 3.5mm headphone port on the bottom edge, a curved display and what looks to be a metal frame and glass back, shown in both black and 'Ice Blue'.The Samsung Galaxy S10 Plus is apparently 157.5 x 75.0 x 7.8mm, rising to 9mm at the camera bump, which makes it a similar size to the 158.1 x 73.8 x 8.5mm Samsung Galaxy S9 Plus, despite apparently having a larger 6.4-inch screen.
That screen apparently has a QHD resolution, according to this source, which more or less lines up with a benchmark for one of the S10 models, which lists the phone as having a 1440 x 3040 resolution and a 19:9 aspect ratio. Further benchmarks, this time specific to the Galaxy S10 Plus, confirm the aspect ratio and resolution.We've heard more than once that the screen might be 6.4 inches, which means rumors that put it at 6.2 inches are almost certainly false. Most recently the Samsung Galaxy S10 Plus screen has been pegged at 6.44 inches. You can't get much more exact that that (if true).As for the pinhole camera in the pictures above, there's plenty of evidence for that. In fact, Samsung itself has announced a screen with a pinhole camera, dubbed the 'Infinity-O', though hasn't said what devices this display would be used for. A patent filed by the company also shows such a design.
Credit: LetsGoDigital
More recently we've seen mock-ups shared by renowned tipster Evan Blass that point to very small pinhole notches being cut out in the center of the display. At this stage it seems no one really knows where those holes are going to be.The pictures show the comparative screen sizes of the three devices that Samsung might launch in its new range: the S10 Lite, the S10, and the S10 Plus.
Samsung Galaxy S10 leak (credit: @evleaks)
Another source has also said that at least one of the S10 models will have a "punch hole" camera, along with three rear cameras and an ultrasonic in-display fingerprint scanner. So there's a high chance that the camera will indeed be built into the screen.As for that ultrasonic in-screen fingerprint scanner, that's another Galaxy S10 Plus rumor we've heard about plenty of times. Several phones such as the OnePlus 6T and Huawei Mate 20 Pro already have in-screen scanners, so it wouldn't be surprising if Samsung stuck one on the Samsung Galaxy S10 Plus.More than just being in-screen though, this is rumored to be a third-generation ultrasonic scanner from Qualcomm, which should be more secure than most in-screen scanners, as many are optical, meaning they take a 2D scan of your print, while ultrasonic ones capture a 3D picture.However, while it might gain an in-screen scanner, the Galaxy S10 Plus could lose the range's iris scanner, according to multiple reports. Though face scanning is likely to remain.And while the renders above are our best guess for the design of the Samsung Galaxy S10 Plus so far, there are some other possibilities.Samsung has also announced a screen with seemingly no notch, no significant bezel and no pinhole for the camera, so there's a chance that will be used.You can see how that might look in the image below, though we'd take this picture with a huge side of salt – it's one of the older Galaxy S10 leaks and another source has suggested it's inaccurate.
Credit: @UniverseIce
We've also seen multiple images of a screen protector supposedly for the Galaxy S10. This is likely for the standard model rather than the Galaxy S10 Plus, but the two phones will probably have a similar design and you can see here too that there's seemingly a bezel-free look.Though in the case of these screen protectors it's always possible that they just didn't bother making a cut-out for the camera, since the protector is transparent anyway.
Credit: @UniverseIce
Whatever the look of the phone, it's sure to be different to the S9 range, as Samsung's mobile division CEO has said to expect a "very significant" makeover.There could also be some different colors on offer. As well as the ones pictured above, we've also heard rumors of grey, blue, red, green and yellow shades, while Samsung itself may have hinted at silver, green, black, blue and red shades in a presentation.
Samsung Galaxy S10 Plus camera and battery
Hottest leaks:
Three lenses on the back, two on the frontCould include a 16MP wide-angle, 13MP telephoto and 12MP standard lensOne lens might have a variable apertureCould have up to six cameras
Multiple sources have claimed that the Samsung Galaxy S10 Plus will have a triple-lens rear camera. More specifically, a report has said that the phone will have a 12MP f/1.5-f/2.4 variable aperture lens, a 16MP f/1.9 aperture lens with a 123-degree field of view, and a 13MP f/2.4 aperture lens.Those specs have come up more than once, with another source saying the phone will have a 12MP wide-angle lens, a 16MP super wide-angle lens and a 13MP telephoto lens. Similarly, leaker Evan Blass has said that at least one S10 model will have a wide-angle lens, a standard lens and a telephoto lens.The Galaxy S10 Plus is also thought to have a dual-lens front-facing camera. That's a claim we've heard more than once.That would make for five cameras total, but one of these reports even talks about a Samsung phone with six cameras, and the renders above also show four rear cameras (along with two on the front).It sounds like this might be an even higher end model though, and a source has tried to clear up the confusion, saying that the Galaxy S10 Plus will have three rear cameras, as will the standard Galaxy S10, with the S10 Lite having two.They don't mention a four lens camera here, but in a later tweet the same leaker talks about the 'top' Galaxy S10 model having a 6.7-inch screen, an extra Time of Flight sensor on the front and back and 5G support, so it sounds like that might have four rear lenses.However, it might not be widely available, as they also say it's coming to the US and South Korea, with no other countries mentioned.As for the battery, the one rumor about that so far comes from the image of cases for the S10 range below. The largest case has 4,000 written on it, which could mean a 4,000mAh battery.
Credit: @UniversIce
That would mean a battery the same size as the Samsung Galaxy Note 9 and bigger than the 3,500mAh Samsung Galaxy S9 Plus.
Samsung Galaxy S10 Plus power
Hottest leaks:
A Snapdragon 855 or Exynos 9820 chipsetPossibly up to 12GB of RAM and 1TB of storage
The exact specs of the Samsung Galaxy S10 Plus will probably depend on what country you're in, as Samsung typically gives US buyers a Snapdragon-powered handset and those in most other countries an Exynos one.The Samsung Galaxy S10 Plus is thought to be no exception, and Samsung has announced the Exynos chip likely to be powering it in much of the world. Dubbed the Exynos 9820, this is an octa-core chipset built on an 8nm process, making it smaller than its 10nm predecessor.It's said to offer up to 20% better single-core performance, up to 15% better multi-core performance and up to 40% better power efficiency than the Exynos 9810 powering the Samsung Galaxy S9 range.
It also apparently delivers 10% less power consumption, and the GPU is said to provide up to 40% better performance or up to 35% better power efficiency.Those are some impressive numbers and they don't end there. The Exynos 9820 also supports mobile download speeds of up to 2Gbps, 8K video recording at up to 30fps and displays of up to 3840 x 2400 or 4096 x 2160. It also has a NPU (neural processing unit), which can apparently carry out AI tasks up to seven times faster than the previous Exynos chip.Good as all that sounds though an early benchmark for the chip, seemingly running in a Samsung Galaxy S10 Plus, revealed a score that's lower than the iPhone XS and the rest of Apple's latest handsets, though it was still higher than any current Android phone.Those in the US might get a better chipset, as the recently announced Snapdragon 855 is almost certainly going to be used, and this is 7nm, making it even smaller and likely more efficient than the Exynos 9820.
This has also been subject to an early benchmark, and it scores not just higher than the Exynos 9820 but higher than any other handset, including Apple's.Qualcomm has said that the chipset will offer twice the performance of an unnamed 7nm rival – likely meaning Apple's chip, but possibly referring to Huawei's Kirin 980.The Snapdragon 855 is also confirmed to support 5G and to have the world's first computer vision image signal processor, which is a chip dedicated to processing photos and videos.It's additionally rumored to have three sets of cores – four 1.78GHz power-saving cores, three 2.42GHz high-end cores and one 2.84GHz 'gold' core. It also apparently has a dedicated NPU for AI tasks and offers all-round performance boosts, with a particular focus on gaming, augmented reality and photography.As for RAM, one report puts that at up to 12GB, along with up to 1TB of storage, but in both cases that would be more than any other phone, so we're not at all sure of that.What we might get is an 8GB RAM chip that Samsung itself has announced and which can reduce power consumption by up to 30% and has a data rate that's apparently 1.5 times as fast as current flagship RAM chips. Though notably this RAM hasn't been linked specifically to the Galaxy S10 range just yet.Storage could be faster too, as Samsung is set to start using UFS 3.0 storage early in 2019. This both takes up less space than current storage in phones and is up to two times faster.If Samsung does use that then presumably the smallest storage size of the Galaxy S10 Plus will be 128GB or higher, up from 64GB in the Galaxy S9 Plus, as this UFS 3.0 storage starts at 128GB.We have a good idea of the software that the Samsung Galaxy S10 Plus will run too. It will use Android of course, almost certainly Android 9 Pie, but Samsung has announced a new One UI which is likely to be laid on top of that.One UI is particularly focused on making it more comfortable to interact with large phones using one hand, which should be useful on Samsung's plus-sized flagship.The Samsung Galaxy S10 Plus may also benefit from a new fast charging tech as well, with Wireless Quick Charge 2.0 tipped to feature in the handset.
The foldable Samsung Galaxy X could also land soon



Samsung Galaxy S10 Plus release date, price, news and leaks